We are living the early days of intelligent automation (IA). The last early days, as things are about to change.
Straight-through processing, as far as document- and data-intensive tasks are concerned, is far from being an everyday reality. This goes for both end users and business process management (BPM) solution vendors who are still struggling with paper, dated technologies, legacy systems and old mentalities. The last few years however have seen business process management increasingly turning into what is called robotic process automation (RPA). More and more complex tasks are being automated and people, systems and machines are all being seamlessly integrated into a single process.
A new buzzword or a predictable development?
Large companies within industries as diverse as banking, finance, legal, insurance, manufacturing, transport, energy, telecomunications and healthcare are suddenly considering robotic process automation - a term first coined as recent as 2015! - as a must-have on their way to digital transformation. Why is that and how is it any different from the automation we witnessed during the industrial revolution?
The era of "cognitive RPA"
Most of the current-day automation is doing the "easy stuff" - redundant, repetitive, time-consuming tasks such as copy-pasting, launching applications, uploading, downloading or backing up emails. But what is most important about present-day robotic process automation is its potential - what it could do, and will do, in just a couple of years from today: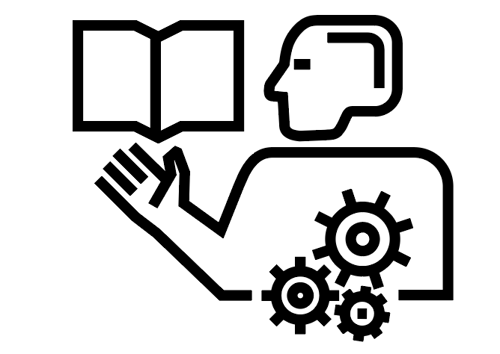 By processing - and understanding - enormous amounts of unstructured data, cognitive RPA differs from industrial-era workflow automation
in that it incorporates
analytic capabilities which can be applied to critical tasks such as decision making.
Enter AI-powered data extraction
Text analytics and all information processing technologies must therefore ensure accuracy if strategic data-driven decisions are to be made because, in the era of big data, more is better only if reliable. This is where the other big word of the day enters the scene: artificial intelligence is now being used for advanced data extraction of unstructured, complex content. When the training data sets are large and relevant, the result is unparalleled levels of recognition and accuracy, which, by ways of reducing manual validation, are augmenting the automated workflows.
Using deep learning neural networks, new generation data extraction engines like Moonoia's docBrain are capable of not only recognising difficult content (cursive handwriting, low quality images of stamps, deteriorated machine print, etc.) but of actually making sense of the respective content. Moreover, deep neural network models can be configured to detect fraud, signal anomalies across huge quantities of data and perform any exclusive functionality related to a particular business use.

Integrating AI into business solutions
Solution experts are well aware of the match between robotic process automation and AI-powered data extraction, being constantly on the lookout for the best technologies to create the best solutions, especially that today's market expectations are ever higher - organisations need structured, accurate data, instantly.
Moonoia is therefore proud to announce that 2018 already brought along a partnership with one of the pioneers of robotic process automation. Contextor has been a leading European software solution on the market for context-aware workstations since the 1990s, currently bringing the most advanced applications' assistants to men and organizations with efficiency, simplicity and integrity.
"The unique and genuine artificial intelligence that docBrain acquired so far is a key piece of the big Robotic Process Automation puzzle that Contextor is putting together into an end-to-end offer. Looking at today's new data paradigm, I trust that our combined technologies and value propositions will create an augmented, end-to-end solution that will be hard to match." says Geert Truyen, CEO, Moonoia.
Moonoia and Contextor usually take between a few days and a few weeks to create a proof of concept. A detailed description of the solution will soon be made available.
---
Interested to know more about how Artificial Intelligence can augment your document-centric processes? Contact us to schedule your own workshop, request a demo or speak with the team members who made this project happen.