Challenge
One of Belgium's largest health insurance funds and one of Moonoia's biggest clients, Partena Group needed to scan, recognize, extract and validate data from millions of handwritten medical claim forms which are very difficult to read even by humans. With doctor's handwriting being a real challenge, patient data, pathology data and payment data make this claim form a particularly sensitive document regarding privacy and security.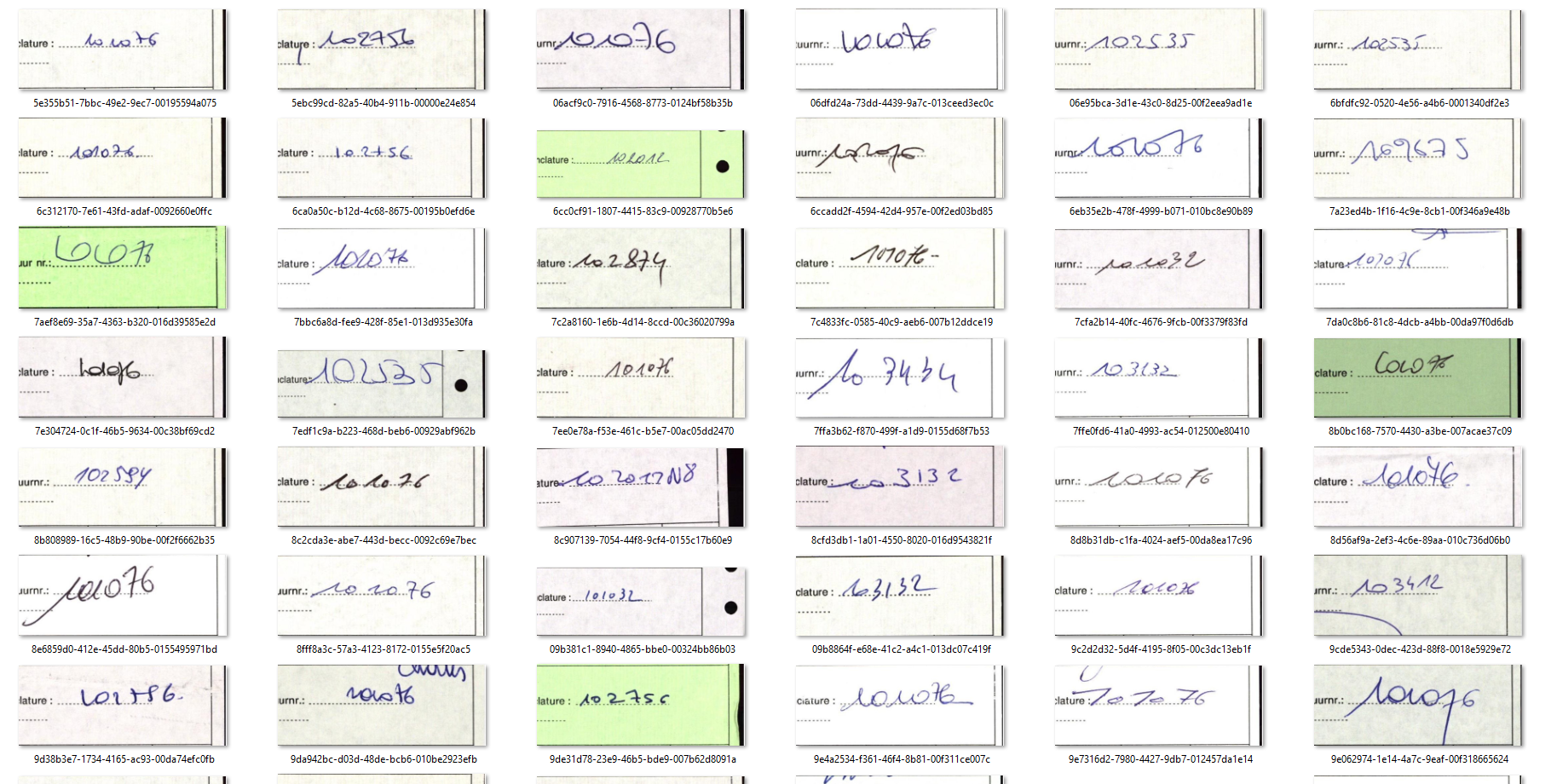 Solution
Moonoia devised and developed a docBrain-powered document recognition and data extraction solution that was able to decipher medical practitioners' handwriting based on both traditional pattern recognition methods and neural network technology.
The project was awarded the "Project of the Year 2017" prize by the UK-based Document Manager magazine.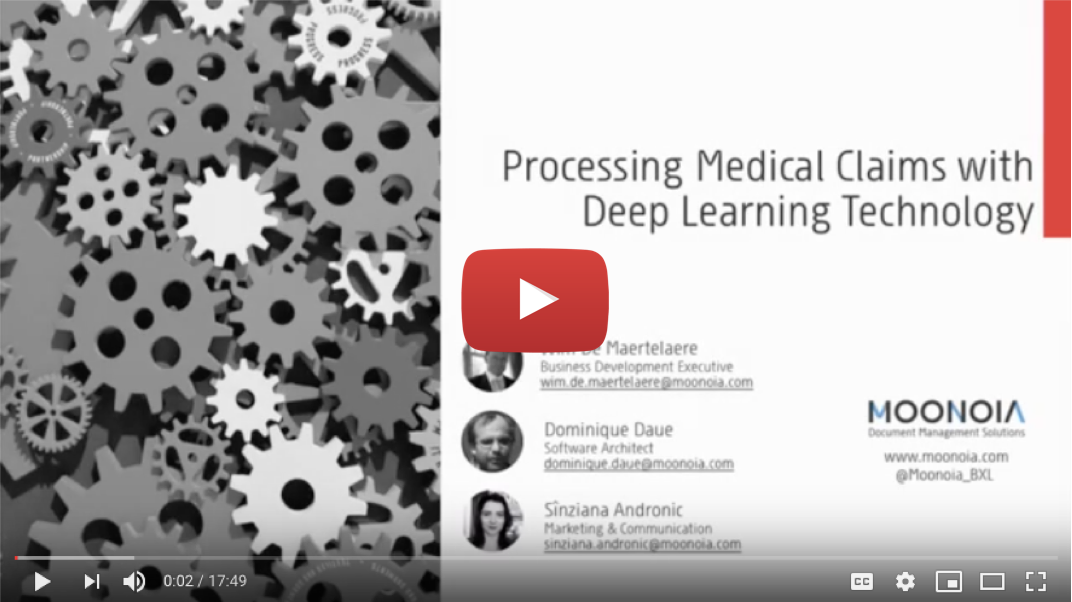 In the end, the entire document process was 80% automated and optimized across departments, data was transferred automatically into the client's business systems and only a minimum amount of forms was routed to a quality assurance and management by exception routine for human examination, recognition and data entry. The client now processes around 7 million documents per year.