docBrain Is Joining Blue Prism's Technology Alliance Program (TAP)
We are excited to be a Blue Prism TAP Affiliate and part of a growing community that brings together independent software vendors (ISVs) providing cutting-edge technologies to help build out best-in-class automation solutions. Blue Prism is the platform of choice for technology companies looking to innovate, disrupt and drive digital transformation for their clients through intelligent automation capabilities.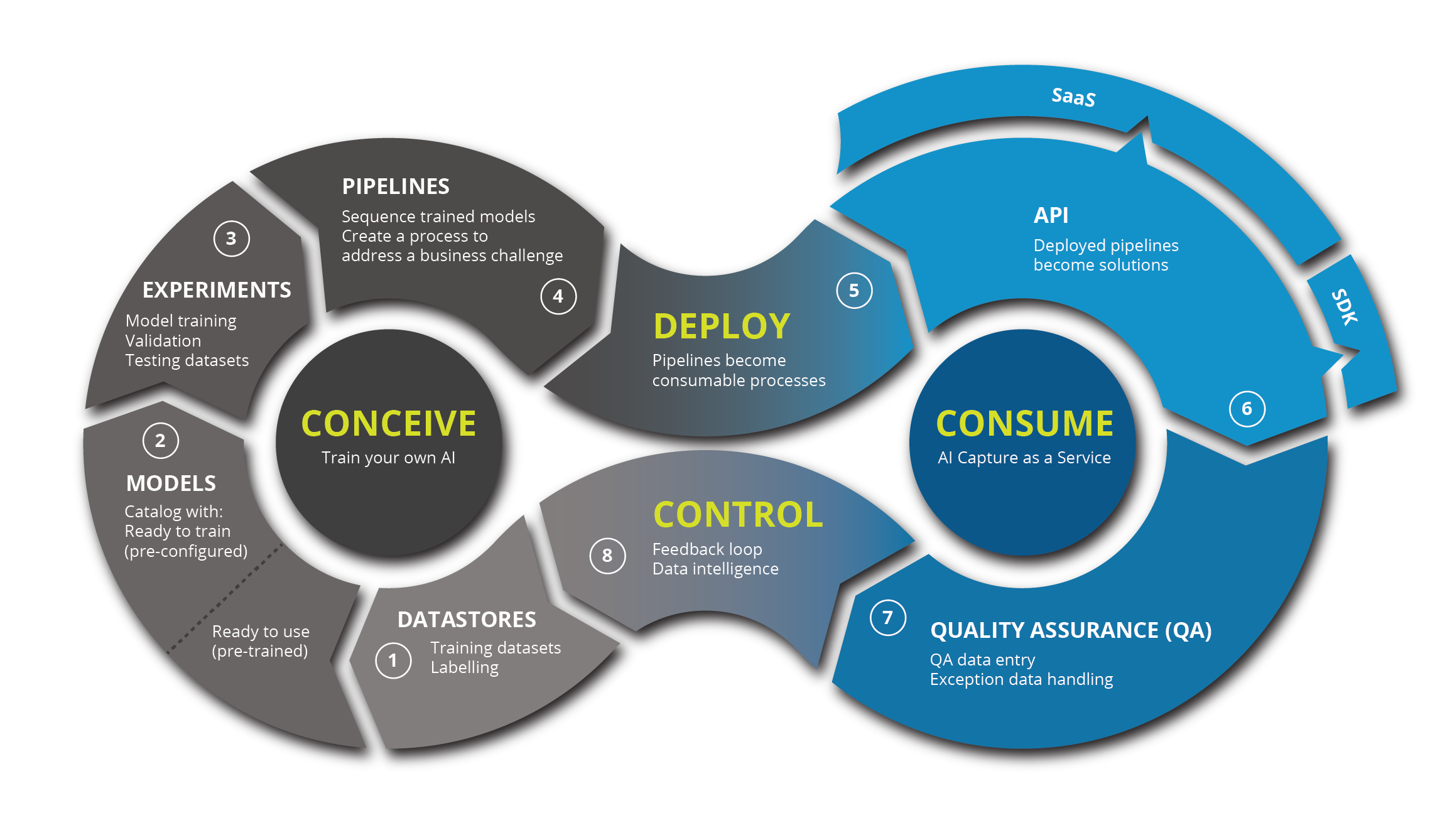 docBrain platform overview. Learn more.
Download the datasheet to learn more about how to harness the power of AI for your RPA platform and streamline your business workflows.
Blue Prism's Technology Alliance Program (TAP) partnership with Moonoia's docBrain platform adds automated text data extraction and interpretation to the Blue Prism RPA platform for increased efficiency, decreased error rates and greater customer satisfaction.
This integration adds critical AI and ML technological skills to automate high-value document-centric processes, crucial for gaining competitive advantage, freeing up more time and resources to focus on core activities while ensuring that business decisions are based on correct data.
The combination of Moonoia's docBrain technology and Blue Prism's Digital Workforce lets enterprises take a much deeper dive into intelligent data extraction. docBrain extracts meaning out of text data, converts it to digital values, makes it searchable through indexation and classification and then hands it over to a Blue Prism digital worker for processing in accordance with enterprise goals and requirements.