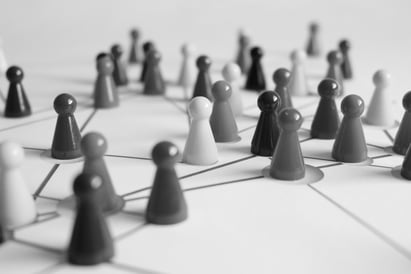 Deep Learning Neural Networks for today's new business challenges
Moonoia organises workshops to explore new value generating opportunities with customers, business partners, data scientists and analysts. It typically takes between a few days and a few weeks to test a potential application and qualify a business case:
Do you have an idea you want to share and/or test?

---
Creating future value
Since the day it was founded, Moonoia sought to tackle issues which existing technologies were incapable to overcome. With this in mind, it developed its own workflow-centered solutions for document management, always expanding its R&D capabilities and collaborating with academics to deliver the most advanced services and technologies to its customers.
Disrupting software
After years of continuous growth and operational excellence in the BPO / EDM sectors, docBrain was born as a set of distributed server technologies incorporating, for the first time, algorithms capable of self-learning. Superior, unprecedented recognition and almost fully automated workflows became possible, offering unparalleled added value and competitive advantages. Since then, Moonoia has mastered Machine Learning and today it is able to apply Deep Learning Neural Network technologies to fields beyond that of handwriting and document management.
A new norm
Artificial Intelligence is becoming more and more common. In the consumer world, we are already seeing it at work in call centers, ecommerce, voice recognition and customer service. In the enterprise world, areas like algorithmic trading, data mining, business intelligence, predictive analytics and process automation are leading the way. According to Gartner, over 80% of IT leaders are currently investing or planning to invest in AI for various enterprise applications.